Dr. Elizabeth Uruchurtu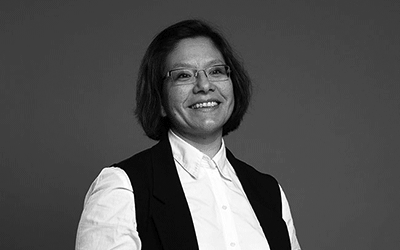 The work of Dr. Uruchurtu addresses the technological challenges that organisations face to fulfil their goals and address the needs of their stakeholders. With a background in Computer Science she has specialised in Business Information Systems, Human-Computer Interaction, and development practice.
Dr. Uruchurtu works as a Senior Lecturer at the Sheffield Hallam University, England, where she lectures and undertakes research and knowledge transfer work on Business Information systems, Interaction Design, e-Commerce, and Web and mobile design and development.
Recent projects include user experience redesign of digital tools for entertainment and media content digitization (funded by RCUK); design and development of a cloud-based business management system for the construction industry (funded by InnovateUK); and repurposing analytic evaluation techniques as a method for facilitating innovation and product/service insights.
Previously, she has been involved in a number of projects funded by national organisations in Mexico, as well as international agencies, such as the World Bank and UNESCO, focusing on the adoption of learning technologies for teacher training, rural education, and collaborative learning.
Within the Global University Alliance, her practice focuses on SMART and Interactive Technologies in the context of SMART Cities and the Internet of Things.