Prof. Mark von Rosing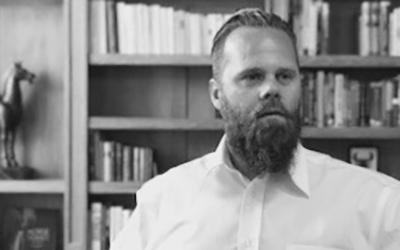 Prof. Mark von Rosing is a best selling author, a sought after speaker, coach and advisor. He is a pioneer in the field of patternicity (science of finding meaningful patterns, outline the formal structures and describe the pragmatics) and has identified repeatable patterns of the outperformers and underperformers over the past 25 years. The most recognizable are packaged as best practices (what works well), industry practices (performance patterns), leading practices (value patterns) and anti-patterns (what not to do), emerging & disruptive trends adoptions (early adopters, hyper growth, industry adopters). Through his research, publications and effort with standard bodies (ISO, IEEE, OMG, CEN, NIST, LEADing Practice, NATO, UN, W3C) he has been involved of developing +200 Enterprise Standards and 52 different Industry Standards.
The most distinguishable concept he has been involved in are the Emerging & Disruptive Trends within specific industries, the Strategy Lifecycle, the value modelling concepts, the six Business Models and Operating Model notations, industry technology adaption models as well as Innovation Concepts. He is notorious for his personal involvement to define the core differentiating and competitive aspects and to identify how to innovate and where to transform organizations. But also in the field of service and process modelling, he has left his mark, in having published the best selling book series "The Complete Handbook of Process concepts", published by the worlds largest academic publisher. Even companies like SAP AG have involved him in developing their implementation approach, their agile concepts as well as the enterprise architecture approaches.
Thus he has been involved in enhancing, changing and advancing the mainstream thinking and practices of what is being taught at universities and applied by many of organizations around the world today. His work is applied to national economies, triggered global themes, influenced GDP growth, reset policies in governments, set standards that are applied by 26 NATO members. His concepts has ignited hyper growth in companies and fueled the profit of fortune 500 companies, thus impacting the economies and profits of millions of organizations. He is in every way a figure that has changed the corporate world way of thinking and working.