Prof. Dr. Wim Laurier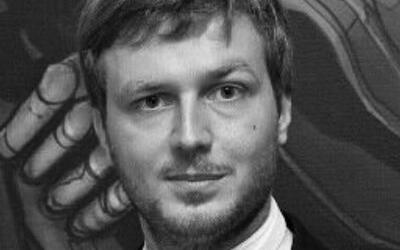 Prof. Dr. Wim Laurier is in every way a thought leader in Ontology. He has left a mark in history as the co-developer of the Enterprise/Business Ontology. This is not only used all over the world by various organisations, it is also being applied by standards organisations like ISO, IEEE, OMG, NATO and even the www internet consortium, W3C. He holds a professorship in management information systems at Université Saint-Louis in Brussels. In 2010-11 he worked as Instructor at the Department of Accounting and MIS of the Alfred Lerner College of Business and Economics, University of Delaware (USA), and at the Eli Broad College of Business, Michigan State University (USA). Wim holds a Bachelor, Master (2006) and PhD degree (2010) in Applied Economic Sciences from Ghent University (Belgium).  He is working on enterprise modelling using different methodologies, also in operations management, at SMASH (Séminaire Mathématiques Appliquées aux Sciences Humaines).
Wim is also the director of the Inno.com Institute where he is responsible for the Master of Science in Enterprise Architecture, the hands-on Enterprise Architect training programme, and many other training and educational initiatives. He holds Academic board of director position in the Global University Alliance, where he is also the head of the enterprise/business ontology research and studies. The developments in enterprise/business ontology include the strategy meta model, the business process ontology, the ontology of interlinking enterprise modelling, engineering and architecture as well as many other ground breaking framework, methods and approaches. Between 2011-2013, the enterprise/business ontology concepts where used to create the enterprise standard in LEADing Practice: Value Ontology, which has been integrated with the OMG software standard VDML.
He applies theory and practice in ways that call for respect among all his colleagues and organisations around the world. His research interests include besides business and enterprise ontologies also conceptual modelling, enterprise information systems, business processes simulation models and value network software.
Wim's research has been presented at workshops and conferences such as OTM, ICEIS, EOMAS, ISAmI, VMBO, EIS and published in Journal of Database Management (JDM), Information Systems Management (ISM), Global University Alliance events, Lecture Notes in Computer Science (LNCS), Lecture Notes in Business Information Processing (LNBIP) and Advances in Soft Computing (AISC) as well as the enterprise standard body LEADing Practice. In 2011, he was a workshop chair of the 5th International Workshop on Value Modelling and Business Ontology (VMBO).